NEC Aspire IP Telephone System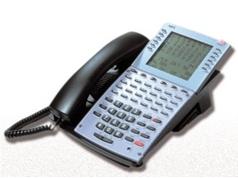 The NEC Aspire is a full-featured IP-based communications system. The flexibility of this system means you can deploy digital, analogue and IP telephony on a single platform.
Aspire users have access to hundreds of service features that are used in building unique telephony applications that enhance productivity, reduce operating costs and improve communications efficiently. The innovative modular hardware and software design allows efficient, effective growth within each module from its minimum to its maximum configuration.
Key Features/Benefits:
Digital/Analogue/IP Telephony (flexibility of office and home workers)NEC Aspire Phone System
Modular Hardware Design (your system grows as your business grows)
FREE Multi User conference Bridge (Host your own)
FREE Mobile Extension Facility (treat your mobile phone like any other extension)
Multilayered Auto-Attendant & Queue Messaging (Professional messaging solution)
In-Skin Voicemail Solutions (From 5 to 500 mailboxes)
Call Centre/Call Recorder (Fully integrated solution)
DECT (mobile technology with the security of DECT technology)
If you would like a brochure on our NEC Aspire IP Telephone System Click Here
Call us now on 1890 929 365 to speak to someone about the NEC Aspire IP Telephone System today!