Robust, feature-rich servers for both VoIP and traditional voice communications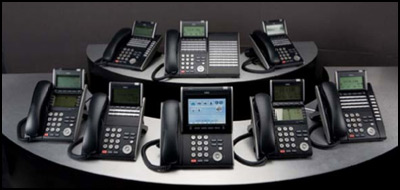 The NEC SV8100 server is a unique communication solution for up to 500 users. Its expandability means it can work at any level, from a technically superb phone system, to a truly advanced unified communications platform. Business performance is improved significantly by making an entire workforce more reachable wherever they are based.
Part of the SV8000 series communications servers, the SV8100 creates '360-degree communication' encompassing fixed, mobile and converged communication such as e-mail, presence and instant messaging. In short, it makes Unified Communication a reality.
Easy to use
Voicemail to email
Voice over IP/SIP
DR/Survivability Gateway
Increased Mobility
Feature Rich Desktop applications
Contact Centre
Voice Recording
Unified Communications
Auto attendant
IP DECT
Conference Bridge
Client Testimonial
The call management software gave us an ideal opportunity to improve our customer service handling of calls. The Call Manager real-time on-screen display gives the customer service manager so much valuable information and gives her the opportunity to react quickly to any issues. She can now monitor the incoming, outgoing and abandoned call in the call centre, additionally; she can identify busy or available employees. On-screen graphs allow her to plan our staff allocation at peak call times of day and busy days of the week. The alarm function alerts the manager when call thresholds are exceeded. The MyCalls software identified other areas that could improve our efficiency and also save some money. We installed the added element of call recording and soon we were able to improve our staff training and also resolve costly customer disputes regarding orders. We are very pleased with the decision to install MyCalls and it has already given us a return on investment. We would recommend Core Communications and the NEC system to any business.
Philip Casey - Financial Controller, TM Blinds Ltd