Simple, Secure Call Recording Solution
Call recording can be a powerful business tool for any organisation. It provides indisputable facts about every call that can be used to resolve disputes quickly and effectively, to improve customer service, to review and refine call handling performance or simply because it is a legal requirement.
SIMPLE, SECURE CALL RECORDING WITH ADVANCED CALL ANALYTICS
The MyCalls suite of applications includes call management, call centre management, call recording and CTI. Designed to integrate seamlessly with NEC systems, MyCalls provides real time information about every aspect of telephone use and performance.
Why choose MyCalls Call Recording?
>Secure Access – Recording, playback & storage are totally secure with rapid call identification
> Compliance – All calls can be recorded, all calls are encrypted & compressed. The auditing feature shows calls that have been played back, reports can be run to show calls that have been paused.
> GDPR – Removal of Personal Information – All call records, reports & call recordings can be deleted simultaneously; older records can be 'anonymised'
> Take credit card payments – Stop/Start recording for security compliance with credit card payments over the phone
> Intuitive Search – Makes calls quick and easy to locate.
> Detailed Call Analysis – Advanced controls help pinpoint key details quickly and accurately
> Easy Export – Flexible export options make recordings quick and easy to incorporate into different media
> Call Playback – Calls can be played back through Enhanced Reporting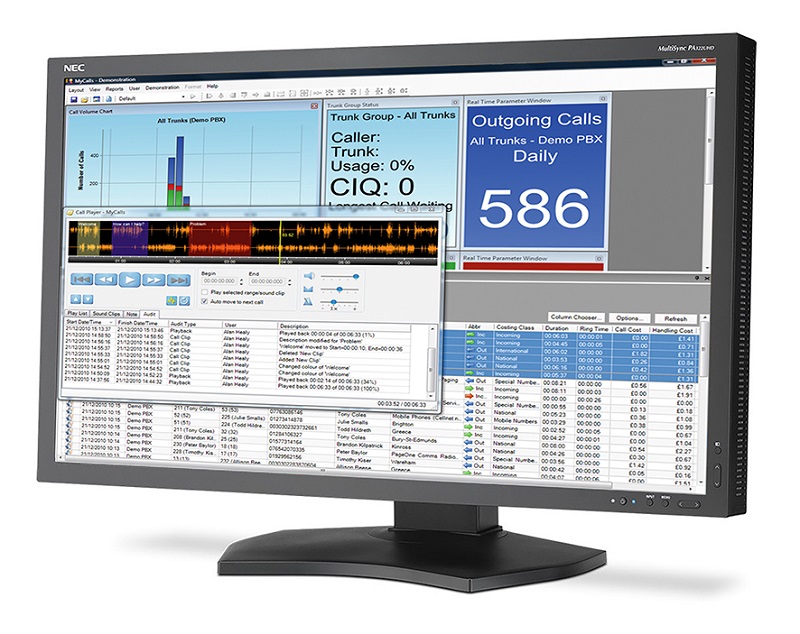 "This was the best IP PBX phone system for our business. We installed the added element of call recording and soon we were able to improve our staff training and also resolve costly customer order disputes. We are very pleased with the decision to go with this system and it has already given us a return on investment. We would recommend Core to any business."